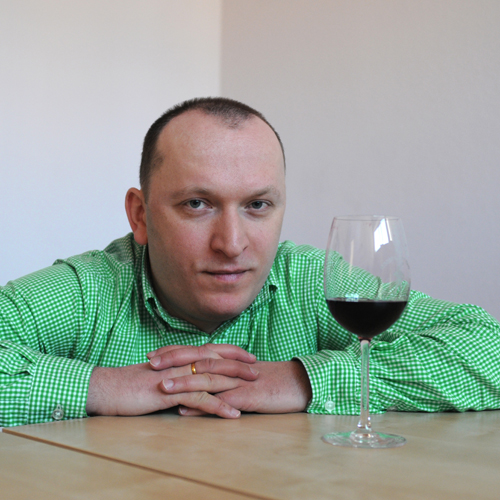 (en.vinoge.com) This is the second (2013) edition of the Georgian Wine Guide. Georgian wine culture has changed a lot since the publication of the first edition last year. Many important steps have been taken towards self-identification, and our wine-makers have realized that the traditional methods of wine-making in qvevri which were developed over thousands of years count among the country's most important values. It is this wine which must become the image of wine in Georgia. Last year's Guide featured only 21 traditional wines, but their number has increased significantly this year and they now have pride of place in our Guide.
One could also say that we are currently experiencing a revival of Georgian qvevri wines. If, two or three years ago, only a handful of traditional Kakhetian wines existed on the market, nowadays people can choose qvevri wine from almost every region of Georgia. 2012 was a very important year in this respect: several amateur or experienced wine-makers decided to begin to work with qvevri, and next year's Guide will hopefully include the results of their work.
The number of quality rosé wines in Georgia has also increased quite significantly. This variety of wine re-emerged on the Georgian market several years ago, and this year's Guide includes up to ten rosé wines. This wine has become fashionable, and every Georgian wine-maker now feels obliged to make pink wine—either from Saperavi or Tavkveri grapes, or from foreign varieties such as Cabernet or Muscat. The expression "a new broom sweeps clean" could be used for rosé wine, and I hope that the quality and diversity of these wines will be improved over time.
Unfortunately, the same cannot be said of Georgian sparkling wines; nothing new has emerged in this sector for the past two years, and the market still consists of old products. Classic (so-called "European-style") white wines have also not done particularly well, but the country's many red dry wines are in excellent shape and red semi-sweet wines have made Georgia famous. Appellation-controlled wines have also been particularly successful, and I imagine Georgia has never in its history produced as many high-quality Kindzmarauli and Khvanchkara wines as it does now. Georgian wine-makers must somehow have felt that 2013 would be the year the Russian market would reopen and the year they would be able to confidently send their semi-sweet wines made from the best vintages of 2011 to be sold on the Russian market.
The reopening of the Russian market is a different story, however. The matter might be resolved quite soon, enabling Georgian wines to finally return to Russia after an interlude of seven years. This would be a very important development, of course, but also a risky one, for Georgian wine will have to safeguard its newly-acquired prestige and status when returning to the Russian market and finally shake itself free from its post-Soviet image.
This edition of the Wine Guide has several new chapters. A large chapter has been devoted to wine tourism, including a list of every "oeno-touristic" destination in Georgia, a detailed wine map, reviews of this year's harvest and other interesting information. Traditionally, the core of the Guide consists of the tasting notes, and with a few exceptions all the notes have been updated since last year. Readers will find wines in this Guide which are distinguished by their style or which show their terroir. More precisely, readers will find every kind of wine in this book—including wines which have a clear human impact as well as others which are true to their birthplace and origins.
I wish to end this introduction with a personal interpretation of the saying of the great Greek philosopher Heraclitus which I also included in last year's Guide, 'no man ever steps in the same river twice'—which I would paraphrase as no man ever steps into the same wine twice! This, I believe, is especially true of Georgian wine, for over the past few years Georgian wine has developed a lot and has become aware of its own existence. Remember every second you spend with Georgian wine, as the most important years are those of self-formation and self-identification. Never forget that you are witnessing the revival of an ancient wine culture. As strange as it may sound, the ancient and archaic nature of this culture can be synonymous with novelty and innovation in our modern world. Hvino News (http://s.tt/1zhwO)
m

ore links:
georgianwinesociety.co.uk
georgiawines.com
news.hvino.com
+++
2012 Georgian Wine Guide by Malkhaz Kharbedia
As a consumer guide the book is less useful than as a reference
(georgiatoday.ge) The fine wine of Georgia seems to merit barely a footnote, sadly, in the English language literature of wine. In his 2012 Pocket Wine Book the venerable British wine authority Hugh Johnson neglects to acknowledge the existence of Georgia, though Oz Clarke, in the 20th edition of his own pocket encyclopedia, does squeeze in some 100 words, suggesting that with "its diverse climates … and soils" Georgia might "produce every style imaginable," and its "peppery, powerful red Saperavi could be a world-beater."
Even voluminous wine encyclopedias seldom exceed an overview of winegrowing regions, grape varieties, and types of wine. Where there ought to have been something like a definitive work on Georgian wine in English there was a void, until now, with the recent publication of the 2012 Georgian Wine Guide by Malkhaz Kharbedia.
Like Johnson's, Clarke's, and other prototypes, the guide is pocketsize for handy reference, and pocketbook-friendly, about the price of a modest bottle of Saperavi. It is bilingual – Georgian on the top half of each page, grammatical English below – and its author is president of the Wine Club, which devotes itself to the appreciation, advancement, and traditions of Georgian wine.
In the guide are intriguing narratives of wine history(for which Georgia is believed to have written the world's first chapter) and the nation's love affair with distilled spirits: chacha, similar to Italian grappa and undeniably as bracing, and brandy that has given cognac a run for its money.
Also included are sections on grapes and where they are grown and vinified, the Georgian wine scene past and present, wine usage, tasting notes, and producers, organizations, festivals, etc. There are maps, quite small, not gatefolds, and much space is devoted to advertising, paid for predominantly by the makers of beverages.
Those using the guide as a Baedeker to previously unexplored territory may venture into Georgian wine country without putting a foot wrong. Kharbedia knows where, in Kakheti, to find the best micro-zones for Saperavi and Rkatsiteli. He has been to Satsivi, a "cold place" high in the Ateni Gorge in Kartli, where the "naturally low temperature" nurtures a "naturally sparkling wine." And he has discovered the gorges in Lechkhumi in which to seek out Usakhelouri, "one of Georgia's rarest wines." Kharbedia convinces that he knows the terrain from east to west and top to bottom.
The tasting notes, though, even if taken as a complement to the elucidation of Georgian grape varieties, may leave some readers wondering just what to expect from a wine they contemplate purchasing. On occasion Kharbedia helpfully tracks the transit of a wine across the palate ("The first sip" of Badagoni's 2008 Manavi "reveals very healthy aromas and notes of lemon, loquat and persimmon giving way to a mineral, slightly salty flavor"), but often heattends more to appearance and bouquet than he does to flavor, and there is a surfeit of the "distinctive aromas of ripe pear and thyme, and notes of sun-baked vegetation, nettles and coriander" sort of thing that has been driving bewildered readers to rating systems (points, stars, and the like) for years.
But Kharbedia rarely makes discriminating value judgments of any sort, quantitative or otherwise; he reviews over 100 wines, quite a lot considering that Georgia is a relatively small fine wine producing country, yet they all seem to bask, to one degree or another, in favorable light. Kharbedia is an enthusiast; and he has advertisers. As a consumer guide his book is less useful than as a reference.
To qvevri or not to qvevri? That is the question at the core of the book, and it crops up time and again. Vinify Georgian wine in clay vessels (known as "churi" in western Georgia) or oak barrels? "Traditional" or "European-style?" Kharbedia, it seems, would be a true believer in the qvevri if one of the "many people" who deem it "the ideal vessel in which to ferment Saperavi wine."
He claims, "Thanks to the qvevri's cone-like shape … the wine does not suffer from the presence of the grape pips, stems and marc … it actually benefits …" resulting in a wine "rich in tannins, with a high potential for aging…" But if tannins, as Kharbedia concedes, "are the most noticeable and unpleasant feature present in many red wines for most people," then "traditional" Saperavi, in "stricter and more challenging markets," may hit many a stone wall. Impatient consumers are likely to balk at astringent Saperavi that may or may not improve with cellaring, as well as at the startling tannin content of some "traditional" Rkatsiteli.
Meanwhile, a whopping 70% of exported Georgian wine is semi-sweet red, and presently neither the United States nor Great Britain (where the taste for red is decidedly dry) are major markets. Still, Kharbedia has high hopes pinned on Georgia's "unique grape varieties," the distinction of being "the homeland of wine," and the attributes of the qvevri, all of which may pique the curiosity of the uninitiated, but none of which will win brand loyalty to disappointing, overpriced wines.
But where tradition may not be enough to make Georgian wine globally competitive, writing such as the best of Kharbedia's may do more, captivating tasters and tourists alike, compelling them at the very most to make the pilgrimage to "the homeland of wine" and at the very least to seek out Georgian wines and give them a try.
By Robert Linkous
26.01.2012
http://georgien.blogspot.de/2013/03/exhibition-helga-paris-in-tbilisi.html