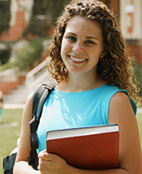 We are delighted to announce exciting opportunity for managers, English language teachers and learners of English.
The British Council has offices in more than 100 countries. We have Teaching Centres in 40 countries. For the first time since its foundation in 1993, the British Council in Georgia will open a teaching centre in September 2012.
The Georgia British Council Teaching offer currently combines two strands:
* the 'Rustaveli Avenue' school which provides teaching to the general public in its Rustaveli Avenue premises and off-site in organisations' premises.
* the 'ILIA State University' school which provides teaching to undergraduates at the university (the 'internal' programme and to the general public in university premises (the 'external' programme).
The operations in Rustaveli Avenue and ILIA State University join our world-wide network of British Council teaching centres, delivering high quality language teaching to students. We will be providing updated information on our website, Facebook and Twitter.
To apply for the positions of managers and teachers of English, download the Particular of Posts and Application form from our website www.britishcouncil.org/ge